Sep. 24, 2019
High-end aluminum can be defined from the global market level, such as aluminum used in aviation, aerospace, military industry, automobile, ship, Marine engineering equipment, consumer electronics, new energy, intelligent equipment and other fields. In China, in addition to the above areas, CTP printed aluminum plate, can material also included in the scope of high-end aluminum, but in Europe and the United States has entered the mature market. After the development in recent years, China CTP printing aluminum plate, can also close to the market saturation state, can no longer be included in the high-end aluminum varieties, the following by xinli die-casting small series I will give you a simple explanation!
Domestic aluminum processing industry development status and future!
In recent years, the relevant policies and regulations of aluminum processing industry have been introduced, which has created a good growth environment for its development. In 2018, China's output of aluminum exceeded 45 million tons, the number of patent disclosures in the aluminum processing industry reached 277, and the industrial cluster grew. In 2018, policy, technology and industrial park will help the aluminum industry develop rapidly.
China aluminum processing industry basic situation analysis: development process, products toward internationalization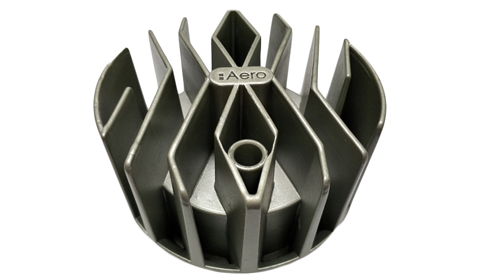 Aluminum Die Casting parts

Aluminum processing industry development in China has experienced more than 60 years of development history, especially in recent 20 years in the national manufacturing industry under the background of great development, aluminum processing industry fast development, the introduction of the current of the world's most advanced strip, cold rolling, air cushion type heat treatment furnace, control machine, straightening machine, finishing equipment, large extrusion machine, at the same time as the introduction of digestion and absorption of aluminum processing equipment, domestic aluminum processing equipment manufacturing level also rises quickly, the current basic can satisfy the need of half aluminum processing equipment, and has the advantages on manufacturing cost and maintenance and upgrade of the aluminium industry has laid a solid foundation.
China's annual output of aluminum exceeded 45 million tons in 2018
According to the analysis report on the market outlook and investment strategy planning of China's aluminum processing industry released by qianzhan industry research institute, China's aluminum production in the second quarter of 2018 showed the largest growth rate, with a growth rate of 14.6%. In the third quarter of 2018, there was a slight decline in China's aluminum output, which was 4.445 million tons in December 2018, up 14.4 percent year-on-year. In the first 12 months of 2018, China's aluminum output was 45.5446 million tons, up 2.6 percent year-on-year.